Medicare Annual Enrollment Period
The annual enrollment period (AEP) is October 15 – December 7. This period is to allow Medicare plan enrollees an opportunity to change from their current plan to a new plan.
Take charge of your health insurance!!!
Who is eligible to change?
Individuals enrolled in a Medicare Advantage (Part C) or a stand-alone Prescription Drug Plan (Plan D) are eligible to change their plan.
When would my new plan be effective?
If an enrollee decides to change their plan, the new plan becomes effective on January 1st of the new year.
Why should I review my plan?
Here are a list of reasons.
Cost sharing in your current plan may change (i.e. increasing co-pays, premiums, etc)
Another plan may offer lower cost sharing, additional benefits, different formulary, etc.
Remember: There is no cost, only your time, to review your plan.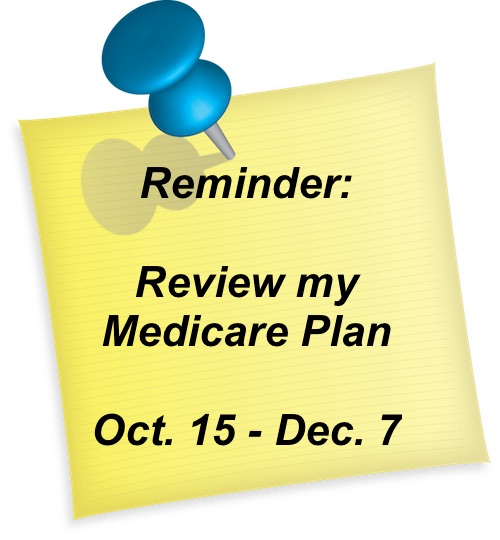 Medicare.gov developed a plan comparison tool which is helpful when evaluating a Medicare Advantage Plan (Part C) or Prescription Drug Plan (Part D).
Access the plan finder tool here